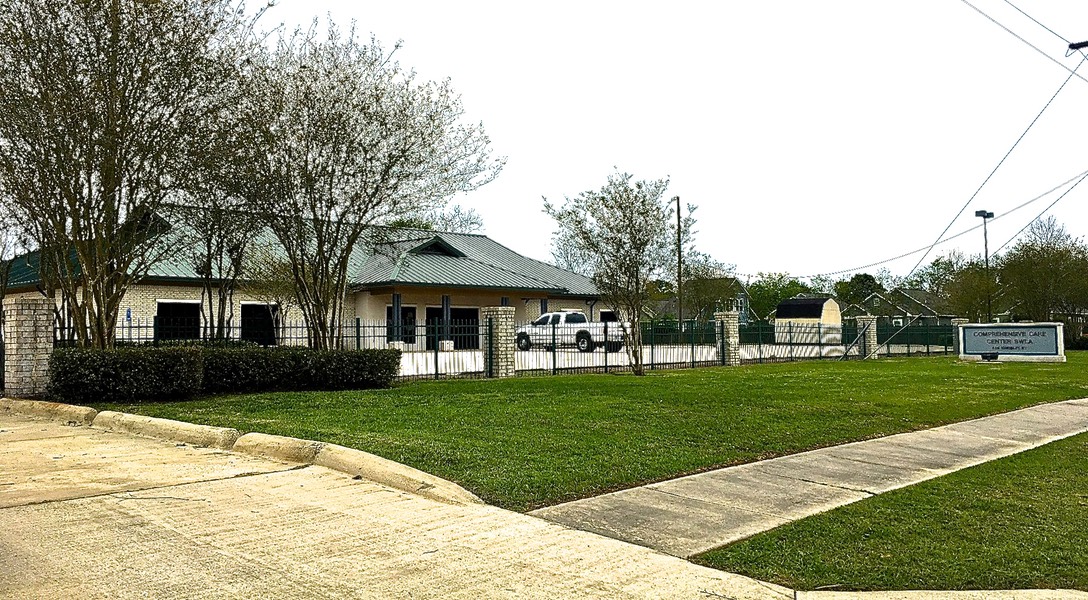 425 Kingsley St.  Lake Charles, LA 70601 - Click to see our calendar.
The Southwest Louisiana AIDS Council is a non-profit community-based organization supported by grants from the HIV/AIDS Program of the Louisiana Office of Public Health, Department of Health and Hospitals, and Health Resources Services Administration (HRSA), as well as other private and foundation funding. 
These grants provide HIV prevention and education programs, as well medical and social services to persons living with HIV and AIDS.  In addition, fundraisers, memorials, and other donations support the agency's mission. 
All of SLAC's client services are confidential and free of charge.
                                         We are here for you.  
• SLAC will be closed Friday, March 30, 2018 for Good Friday.  Thank you!
• WALMART Pharmacy is no longer accepting Ramsell/LaHAP for prescriptions payments. If you have Ramsell/LAHAP and get your prescriptions filled at any Walmart,  you will need to transfer your prescriptions to another pharmacy in order to use your Ramsell/LAHAP card. Please make alternate arrangements. This might be a good time to check out mail order prescriptions through Avita Drugs or Reliant!  Click here for more information.


• NOTE:  Deadlines for assistance requests is now TUESDAYS 12pm (noon).
• Open enrollment for "Healthy Louisiana" (Medicaid) begins June 30, 2017.  Find out more!

• Get information on Pre-Exposure Prophylaxis (PrEP) and Post-Exposure Prophylaxis (PEP).
• Important information regarding Medicaid and Taxi Service.
Food Pantry Schedule:

Tuesday - Thursday:  11am - 4pm
• Rent and utility assistance funding is EXTREMELY limited this year.  A larger than usual number of requests and decreased funds means that we may NOT be able to pay total rent or utility requests.  Our assistance services are for EMERGENCIES ONLY and you must be able to demonstrate to your case manager what has caused this month's emergency and how you will pay next month.   
PLEASE NOTE: ALL REQUEST NORMALLY TAKE 5-7 BUSINESS DAYS TO BE PAID. Please do not wait until your "cut off" or eviction date to request assistance.