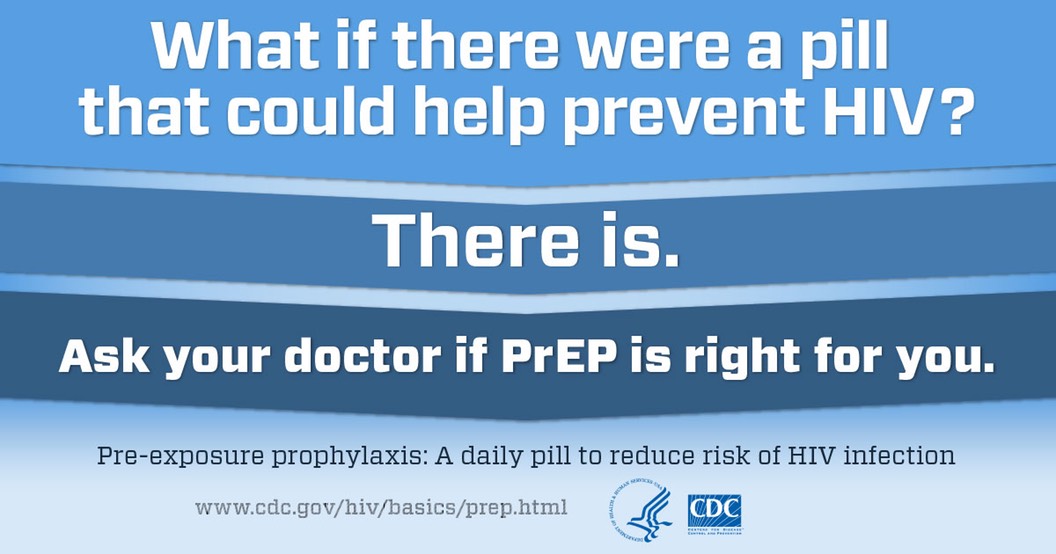 PrEP (Pre-Exposure Prophylaxis) is a once-daily prescription medication for persons who are HIV-negative that can reduce the chance of contracting HIV through sex.  PrEP is an effective tool for people who want additional protection against infection. 
By taking one pill a day (in combination with safe sex practices), PrEP can help reduce the risk of transmission of HIV to non-infected individuals if they are exposed to the virus by blocking it.  
Studies have shown that taking PrEP significantly lowered the risk of being infected over those who did not take the pill.  PrEP can reduce the risk of contracting HIV by as much as 90-99%, when consistently taken as directed.
                      PrEP takes up to 3 weeks to be effective.

Persons interested in PrEP may contact Mr. Brown for Navigation. 

 Following Navigation, an evaluation will be scheduled with a medical provider.

For more information, please call 337.480.8282

Thank you!
Combining PrEP with condoms and other prevention methods further decreases the chances for getting HIV.  Since nothing is 100% effective, comprehensive risk-reduction strategies outside of PrEP should still be used (such as condoms).
 PrEP does not protect from other STI's (Sexually Transmitted Infections).
Visit your physician for more complete information and to find out if PrEP is right for you.

Any provider who can prescribe medication (such as physicians and nurse practitioners) can prescribe PrEP.  If you need help in speaking with your doctor regarding PrEP, you can print out the CDC Provider Supplement and bring it with you to your appointment.  Click here.  

Before PrEP can be prescribed, a person should be tested for HIV and other STI's and have a kidney function test. If prescribed PrEP, you will need to have regular doctor visits to monitor your health and to determine how you are responding to PrEP.
Side effects from PrEP are minimal and usually subside after about a month.  Information regarding potential side effects can be provided by your medical provider. He or she can answer any questions or concerns.  Always discuss all medications you are taking with your medical provider to avoid possible contraindications.


Louisiana Medicaid covers office visits, lab tests, and prescription costs. 
Medicare Part D also covers the medication, but you may still be responsible for co-pays. 
Private insurances usually cover PrEP, however, deductibles and co-pays for medication may require out -of-pocket cost.  
Find out if PrEP is right for you. Talk with your partner and doctor about staying HIV negative.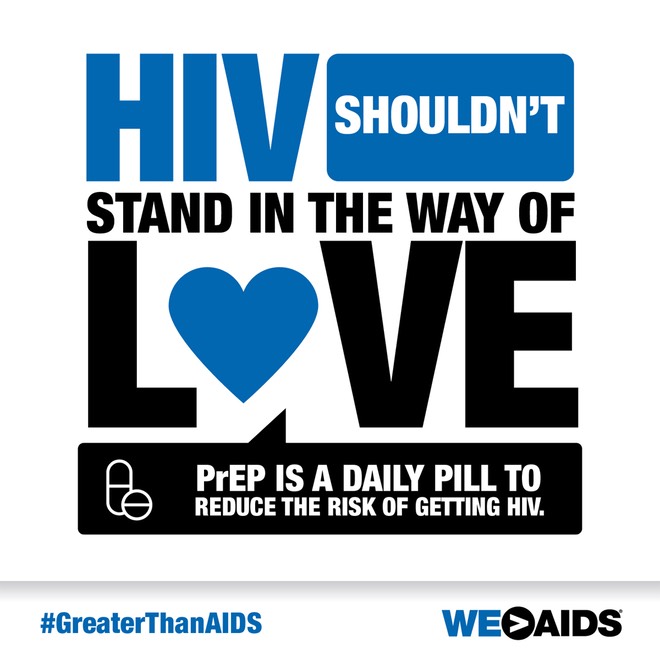 • Prophylaxis: To prevent or control the the spread of an infection or disease.


For more information please visit:
 www.cdc.gov/hiv  or  https://www.cdc.gov/hiv/basics/prep.html

Other PrEP Resources:
CDC PrEPline: 1-855-448-7737
 • (The PrEPline will assist any doctor in the country to get more information on PrEP).
The following links may provide some assistance with paying for PrEP
        If you have insurance:
Gilead Advancing Access
• 1.877.505.6986
        If you do not have insurance:
Gliead Medication Assistance Program
•  1.855.330.5479
Partnership for Prescription Assistance program
• 1.888.477.2669
Who should consider PrEP?
• Individuals with an HIV+ partner
• Individuals who have had a Sexually Transmitted Infection in the last 6 months or who do not consistently use condoms 
• Individuals who engage in injection drug use
• Individuals in a high-risk population
PrEP does NOT work after HIV exposure. It is for protection before exposure.
PrEP should be taken before possible exposure.  PrEP needs to be taken for a certain amount of time before it becomes effective.  
If you believe you may have been exposed to the HIV virus, there is an emergency treatment called Post Exposure Prophylaxis (PEP) used to reduce the risk of contracting HIV.  PEP needs to be taken within 72 hours of exposure.  For more detailed information, click the link below.
PEP (Post-Exposure Prophylaxis)